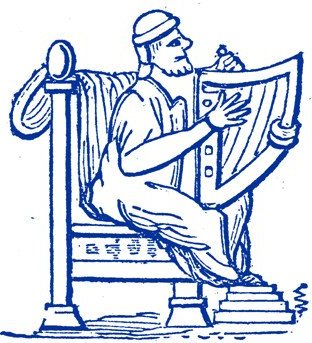 In search of composer Ianthe Dalway

and Castlewellan-born trumpet player

Cecil Kidd
So much music from the north of Ireland has seemingly disappeared without trace, though I live in hope it may yet be found, perhaps hidden away unbeknownst in attics, drawers or cupboards.

A short list would include:
Francis Koeller (1858-1926) –
Ode for the 1906 opening of Belfast's City Hall;
W.B. Reynolds (1874-1925) –

Songs, including settings of poems from James Joyce's Chamber Music;
Prelude to The Lovers of Shulam, perf. 13 Dec 1913,
Ulster Hall, Belfast Professional Orchestra, cond. C.J. Brennan;

Captain C.J. Brennan (1876-1972) –
Variations on an Irish Air for cello and orchestra, perf. Ulster Hall, Belfast

Philharmonic Society Orchestra, cond. Brennan, Carrodus Taylor (cello), Friday, 25 November 1938.*
Cello Sonata (last heard of with cellist Claire Mathews);
Songs, including those broadcast by Cyril Willoughby and Havelock Nelson, September 1968;
Ianthe Dalway (1908-1968) –
Songs, piano music, the orchestral Nocturne and a Ballet Suite (also for orchestra?).
* The work had previously been scheduled for a national BBC broadcast on Tuesday, 05 October 1937, at 6.25pm, by the BBC Northern Ireland Orchestra, but the programme seems to have been cancelled. At that time, it was entitled Variation-Fantasy on the Irish Air 'Bring back my Barney' for Violoncello and Orchestra. Soloist: Gethyn Wykeham-George.

Norman Hay's review of the 1938 performance was uncontroversial: 'The most notable thing in the programme after the interval was the first public performance of a Fantasy for 'cello and orchestra by Captain C. J. Brennan, the [Philharmonic] Society's organist. This was conducted by the composer, the solo part being played by Miss Carrodus Taylor, to whom the work is dedicated. A set of variations on an Ulster folk-song, 'Bring back my Barney', it is Captain Brennan's most poetic work, and it proved very enjoyable in performance. (Belfast Telegraph, Saturday, 26 November 1938, p.6.)
Three of those composers are known to a greater or lesser extent – the exceptions being Reynolds and Ianthe Dalway.
Reynolds, music critic of the Belfast Telegraph (the first of its succession of music critics to write under the name Rathcol) enjoyed a considerable reputation but I've yet to find any of his music. That includes his overture to the Ulster Literary Theatre's 1909 revival of Suzanne and the Sovereigns (1907), a four-act satirical extravaganza by Gerald MacNamara (aka Harry C. Morrow) and Lewis Purcell (aka David Parkhill). Entitled Overture 1690, Sam Hanna Bell described it as 'based on tunes such as The Boyne Water and The Boys of Wexford, it seems to have been as witty and entertaining as the extravaganza.' This was presumably the same work described by Forrest Reid as 'a parody on the overture to Tannhäuser, using Orange tunes as his themes'.

A more detailed account of Reynolds will follow in due course, but in the meantime, who was Ianthe Dalway?
First sightings - an Ulster Air arr. Ianthe Dalway
My interest in Ianthe Dalway was sparked by her inclusion in the BBC's commissioned series of Ulster Airs – orchestrations of traditional airs under the editorship of Norman Hay at the end of the 1930s.

Women composers were not neglected in the series – well, not completely.
Two prominent names in Northern Ireland at that time were Dorothy Parke and Joan Trimble.

Dorothy Parke (1904-1990) contributed no Ulster Air orchestrations. No wonder. 'I didn't get on [with Norman Hay] at all. We didn't see eye to eye – but we were good friends, and I had a few lessons and then we both agreed that we just didn't vibrate on the same plane. … It didn't work where I was concerned … och, he was a dear really!' (Source: 1981 interview)

Joan Trimble (1915-2000), a known quantity to Hay, not least through their mutual acquaintance with Herbert Howells, contributed 14 pieces in total to the Ulster Airs collection, beginning with The Silver Tide, No.37.

However, in the first tranche of the BBC scheme, numbers 1 to 31, dating from 1937-38, there is only one work by a woman composer: Ianthe Dalway.
And thereafter, no more of her work.

It looks as if, in part, the cause of her neglect was a classic piece of personnel mismanagement on the part of Walton O'Donnell, the recently appointed Music Director for BBC Northern Ireland in succession to E. Godfrey Brown. Or perhaps more correctly, perceived personnel mismanagement!

O'Donnell wrote to Norman Hay on 13 May 1938.

He begins, 'My dear Norman', and then invites him to lunch 'at the place we last went to – I know where it is but I don't remember the name of it'. Lunch being part of the softening up!

He knew Hay as a difficult person and there's much here that's defensive – but I'm sorry we don't have the preceding letter of 9 May from Hay to O'Donnell, or the earlier one, dated 25 April, likely to have been O'Donnell to Ianthe Dalway. I have replaced O'Donnell's underlining with italics.

And now Ulster Airs … I will answer your letter of the 9th as far as I can.

I have quite understood your position as editor and adviser, and in all cases where you have definitely said 'yes' or 'no' to a work, that opinion has been accepted by me as the opinion of the Committee, but in the case of Ianthe Dalway's arrangement there seems some hesitation on the score of length in your 'yes', and that threw a certain amount of onus on me since our 'lay members' are hardly likely to express an opinion on technical matters of that sort. I felt, therefore, it was best to see Ianthe Dalway and find out what she felt about it. The remainder of that story is in my letter of April 25th; though I would ask you to note that I said nothing about the 'extreme brevity' of the work, nor did I say she could 'lengthen it considerably'. What I said was, I felt, as you did, that 'it is rather on the short side and she agrees that it might well be extended'. In any case, the obvious sequence, had she done so, would have been the resubmission of the work to you, so that you would have had the last word.
With regard to your second point, I had noted that contributors were invited to submit works for 'either string or full orchestra'. Perhaps you had forgotten that 'Kimanaky' [sic] was scored for strings and piano. …

So O'Donnell had spoken to Ianthe Dalway, without going through the scheme's editor, Norman Hay, who had been reasonably happy to accept the work.

Having gone over Hay's head, O'Donnell had clearly annoyed Ianthe Dalway. She had spoken or written to Hay. He was now doubly annoyed.

Light the blue touch paper!
Perhaps the manner of O'Donnell's comments meant that Ianthe Dalway chose to walk away from the Ulster Airs scheme. Her name was never mentioned again in that context.

There's also confusion over her chosen air. Most of those in the BBC collection were sourced from the Sam Henry Collection, others were from the collections of P.W. Joyce and George Petrie, with a few from unknown or private sources.


Ianthe Dalway's melody, originally entitled (as in the autograph score) and catalogued as Kimanarey (O'Donnell's Kimanaky) was subsequently amended to Kilmanarey. It's one of those with no source credited. The score states 'Co. Antrim' as its geographical area, but I've been unable to find 'Kilmanarey' listed as the name of a place, a person, a ship, etc., let alone the name of a tune included in any of the obvious collections listed above. Anyone able to cast light on this?

Note: The only online reference I've found was full of likely spelling or transcription errors. 'John Alexander De Montgomery … died 1401 in Eglington [sic], Kilmanary [sic], Ayeshire [sic], Scotland.' For which, read Eglinton, Kilwinning and Ayrshire!

The piece was eventually broadcast on BBC National (Droitwich transmitter) on Tuesday 31 January 1939 in a half-hour selection, Airs of Ulster, with the BBC Northern Ireland Orchestra, leader Philip Whiteway, conductor B. Walton O'Donnell. Alongside arrangements by James Denny, Redmond Friel, C. J. Brennan and Norman Hay, Ianthe's piece was billed just as the O'Donnell misremembrance – Kimanaky. The BBC NIO was a hard-working orchestra; it was on again in a Northern Ireland regional concert of Berlioz, Haydn, Rimsky-Korsakov and Grainger, conducted by Vincent O'Brien, at 6pm that same day.

In April 1946, Gordon Jacob was asked to offer his assessment of each arrangement in the BBC's Ulster Airs collection. On the whole, his judgement is reasonably fair, with perhaps a slight bias towards those composers he would have known in London, such as Howard Ferguson and Joan Trimble.

He may also have known Ianthe Dalway from London and the Royal College of Music. On Kilmanarey, Gordon Jacob writes, 'For piano, strings and drums. Lasts only 1¾ mins. and is quite an effective little squib in its way. Recommended.'

The opening of the piece is shown in these thumbnails (click as required). The first is the composer's autograph; the second is in the hand of the BBC copyist, signed J.A.O and dated August 1939.

Walton O'Donnell must have been reasonably pleased to accept Ianthe Dalway's piece if the first broadcast was in January 1939 and he was paying a copyist for an improved copy of the orchestral score and materials eight months later!

More sightings - more Ulster airs
For more music by Ianthe Dalway, fast forward to Los Angeles in 1988 and a recital by the baritone Sherrill Milnes and his pianist, Jon Spong. Daniel Cariaga is writing in the Los Angeles Times, Tuesday, 12 April 1988:

Returning to Ambassador Auditorium after a five-year absence – his last two local recitals having been at UCLA – Sherrill Milnes pleased a large crowd of voice-fanciers in a generous and varied recital program Sunday night. … Despite some heroic vocal climaxes in the evening, for one listener, the memorable parts occurred in the English-language portions. Three Irish Airs as arranged by Ianthe Dalway emerged perfectly engrossing and poignant in their simplicity …

Milnes must have enjoyed singing them.
On Tuesday, 24 May 1994, at 7.30pm in the Brahms-Saal of Vienna's Musikverein, Milnes and Spong included Ianthe Dalway's Three Irish Airs in the second part of a recital which included Schubert, Ravel, Vaughan Williams and Samuel Barber.

The songs, published by Oxford University Press in 1952, are still available through OUP's vocal archive service from Banks Music Publications.
All three state 'Tune collected and arranged by Ianthe Dalway'. The dedication, 'To O.M.K' is surely to her mother-in-law – Olive Marion Kidd. More of the family connections shortly.

The words are by L.A.G. Strong (1896-1958). Leonard Alfred George Strong was a well-known novelist, poet, critic and friend of W.B. Yeats. Strong may also have been a friend of Ianthe's father – both men moving in literary critical circles and living some 16 miles apart in Surrey. Strong's three poems may have been written specially for Ianthe's collected tunes.

The songs are prefaced with this paragraph:

These three tunes have been noted down from two fiddlers — both very old men — living in the Mourne Mountains of Northern Ireland. They have been handed down by one generation of players to another, and, whatever their exact place of origin may have been, they have undoubtedly formed part of the traditional music of the Mourne region for a long time.
I am indebted to Mr. Donal O'Sullivan of the Department of Irish Folk Music and Song, University of Dublin, for pointing out the resemblance between 'Robinson's Air' and a tune 'The One Pound Note'. I.D.
Love Repaid is set to the air The Heathery Rigs of Mourne;
Love Entrapped Me to Robinson's Air;
Killiney Strand to Maggie picking on the Shore.
The search for other music by Ianthe Dalway follows in due course, but what are Ianthe Dalway's credentials and her links to Ireland?
The initial answer is not promising.
She was born Ianthe Beatrice Dalway Turnbull in Poona, Bombay, India, on 17 September 1908. (Note that sometimes various records show this as Beatrice Ianthe Dalway Turnbull.)

Both her parents, in today's parlance, were outstanding 'creatives'.
Her father was Harold George Dalway Turnbull (1878-1959), her mother Evelyn Lucy Bell Walker (1884-1959).
Note that even by the time of her wedding, Evelyn was using 'Lucia' rather than 'Lucy' and her writings were invariably credited to E. Lucia Turnbull. Perhaps under pressure from her publishers, she had to fill out that initial 'E.'

And so Eleanor Lucia Turnbull emerged — so much better sounding with an MBE honour don't you think!

Their 1905 wedding in London was reported in The Gentlewoman and it's worth reading – see this PDF.
Ianthe's eventual use of the surname Dalway links to her Carrickfergus-born grandmother, Ellen Dalway, her father's mother. And, of course, the Irish connection was reinforced through her own eventual marriage to the important Castlewellan-born trumpet player, Cecil Kidd.

The choice to use Dalway as her surname was probably to carve out her own distinctive identity and avoid any confusion with the many works of her parents.

The following PDF explores the ancestry of the Dalway family, its historic links to Carrickfergus and the Dalway-Turnbull connection.

The name 'Ianthe' gives a clue to the interests of both her parents: in Greek mythology, in literature and in other cultures. The name, of Greek origin, means a 'purple flower' – akin to a violet or lavender or lilac. Even more interesting, it was favoured by 17th century pastoral poets and again in the early 19th century when the name was chosen by Shelley for his first daughter.

And Harold George Dalway Turnbull (HGDT) was indeed an advocate of Shelley's poetry. He was a guest speaker at the 1927 launch of the Shelley Memorial prizes in Horsham. See more details in the next PDF a few paragraphs below.

He'd been a student at Bath College, winning a classical scholarship to University College, Oxford in 1897. During these years he was a noted sportsman – athletics and rowing, before representing Oxford in swimming and water polo. See his photo in the next PDF.

After university, HGDT spent a year in Colombo in the Ceylon Civil Service.
In October 1903, Aberdeen University appointed him as senior assistant to Professor Ramsay of the Humanity Chair.

Two years later HGDT was appointed Professor of English at Deccan College, Poona, India, as announced in the Bombay Government Gazette (September 1905). He married Lucia (as Evelyn Lucy clearly preferred to be called) on 06 September that year.

Their daughter Ianthe was born on 17 September 1908 at Poona.

Further details about HGDT's career, his travels, the shipwreck on 20 May 1922, his broadcasts, talks and publications are detailed in the following PDF:

Apart from their periods of home leave, Ianthe's parents seem to have lived in India from 1905 through to the end of 1923. On 20 July 1910, Mrs Turnbull (Lucia), aged 26, and Ianthe, aged 1, arrived in London from Colombo on board the S.S. Cheshire, likely to let family members see her baby daughter. Likewise, relying only on the evidence of passenger listings, I suggest that while her parents were in India during most of the period 1914-1920, Ianthe may have been looked after by her grandmother Ellen Turnbull née Dalway (or others) back home in England (Ellen died in London on 04 October 1920).

On 19 June 1921 – the date of the national census – the family was listed at 68 Princess Road, Branksome, Poole. Mother and father were home on leave. The census details were:

HGDT was 43 years 2 months old, married, born in Exmouth, Devonshire, working for the Indian Educational Service (employed by the Government of India), and his place of work was the Bombay Presidency.
Evelyn [Lucia] Turnbull was 36 years and 1 month old, married, born in Twickenham, Middlesex, and her occupation was recorded as 'Home Duties'.
Ianthe Turnbull, their daughter, was 12 years 9 months old, born in Poona, India, and a resident [of England]. Her education was listed as Part-time.
For more about Lucia's many publications (excluding her radio plays with music by Ianthe - that list will come later) see this next PDF and four book covers as thumbnails (click as required).
Just a couple of years before both Lucia and HGDT died, they were still determined activists. Witness this University of Reading catalogue entry for the University Museums and Special Collections Service. The entry ends prematurely online, but 'at some length' probably says it all! Though it would be interesting to know what she was proposing.

Dalway-Turnbull, H.G. & Lucia ~ 1956-1957 ~ 8 items ~ H.G. Dalway-Turnbull writes only to suggest that Macmillan consider publishing a revised edition of Hassall's Handbook of European History in which its scope should be extended beyond 1871; Mrs Lucia Dalway-Turnbull proposes, at some length, that Macmillan p ~

Biographical information about Ianthe Dalway – and her husband-to-be, Cecil Kidd – are limited to odd snippets in the press (few and far between) and Radio Times listings.

They met at the Royal College of Music in London where both were scholarship holders.
On Friday 01 July 1927, page 13 of the Saffron Walden Weekly News listed the successful candidates for the 1927 Open Scholarships to London's Royal College of Music.

Imogen C. Holst, Dunmow [Essex], headed the list with a Composition scholarship.
The Trumpet scholarship completed the list and was awarded to Cecil D. Kidd, Castlewellan, Co. Antrim [sic].
Additional scholarship awards were announced later, confirmed in the October 1927 issue of The Musical Times (Vol. 68, No. 1016, p. 934):

… From time to time the College is privileged to offer valuable scholarships for competition, apart from the regular open scholarships given every year, and during the summer vacation scholarships and exhibitions for composition (two), opera, and conducting were awarded.

The most important of these was the newly-founded Composition scholarship in memory of Jacques Blumenthal, who was a member of the College Council, a composer of great charm, and a liberal friend of young musicians. Its annual value is £135 and it provides not only tuition fees, but about £90 a year towards the holder's maintenance.

The other Composition scholarship, the Marianne Rowe, has the distinguishing feature of specially encouraging the composition of light opera, in obedience to the founder's wishes.

The awards were as follows: Jacques Blumenthal Scholarship (composition), Elizabeth Maconchy; Marianne Rowe Scholarship (composition), Ianthe Dalway-Turnbull (for one year); Special Grant, Imogen Holst (composition scholar of the College) …

Cecil Dowker Kidd was the son of John Dowker Rowan Kidd, Rector of St Paul's Church of Ireland, Castlewellan, Co. Down. See thumbnails below - click as required.

Ianthe Dalway and Cecil Kidd were married in the Kensington district of London during the third quarter of 1930 (probably July), though I've been unable to trace any further details.

For both, the die had already been cast for their broadcasting futures.
This may have been the first of so many broadcast occasions when mother Lucia and daughter Ianthe would work together:
BBC Regional – 5PY Plymouth, Monday, 6 August 1928
17.15: The Children's Hour
The Baby's Opera
A Talk on Old Nursery Rhymes with musical illustrations by E. Lucia Turnbull (Narration) and Ianthe Dalway (Musical Arrangement)
And this listing was most likely Cecil Kidd's first broadcast recital:

BBC Regional – 2BE (Belfast), Tuesday 01 January 1929
17:00: A Trumpet Recital
Cecil Kidd (trumpet)
Just over two years later, Cecil Kidd was appointed Principal Trumpet of the BBC's Belfast Wireless Orchestra, a position he seems to have retained up to the Orchestra's war-time disbandment in 1939 (it had been renamed the BBC Northern Ireland Orchestra in 1935).

From its creation in 1924, the Orchestra's Principal Trumpet player had been Mark Hemingway from Leeds.

Ruth Stanley, in her Queen's University Belfast PhD thesis, A formative force: the BBC's role in the development of music and its audiences in Northern Ireland, 1924-39, notes that the Radio Times reported Hemingway's departure as 'a distinct loss to the station.'
His replacement, Cecil Kidd, the vicar's son from Castlewellan, had been a member of 'a leading London orchestra' before his appointment in Belfast. (Source: Radio Times, vol.33, no.418, 2 Oct 1931, p.14 – which I've been unable to check as the BBC's Genome website has the Southern [England] edition of the RT).
Cecil Kidd's musical inheritance was from his mother, Olive Marion Kidd, née Grandison, a violinist and pianist from Dublin. See this next PDF which includes details of both Kidds and Grandisons.

Searching for Ianthe's music
More about Cecil Kidd's career towards the end of this webpage, but look out for his occasional appearances in Ianthe's listings below and in this next PDF of Lucia's radio plays with music by Ianthe. She scored her incidental music for a variety of instruments, including for two pianos, for harp and celeste, and for string orchestra.

Ianthe's music for the Children's Hour programmes was recognised in the BBC Year Book 1952, pp. 99,100.

… Music plays an important part in nearly all Children's Hour programmes, and many gifted young artists have been given a chance to broadcast. A marked success was achieved with fairy plays by Barbara Euphan Todd [author of the Worzel Gummidge books] and Lucia Turnbull for which the music was specially written by David Davis and Ianthe Dalway.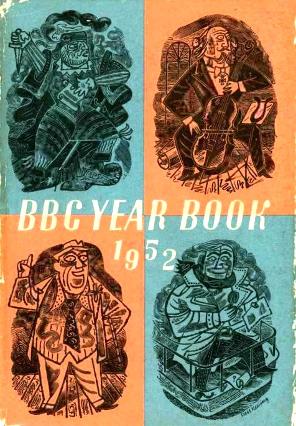 But what other music did Ianthe write – and where is it now?
On Thursday, 06 May 1937 at 9.15pm, Frederick Stone, gave a 15-minute piano recital for the Northern Ireland region which began with two pieces by Ianthe Dalway: Dance of the Kite and Sarabande. Stone would play them again a year later – see below (he was appointed Staff Accompanist for the BBC in Belfast in 1939).

One of Ianthe's songs had an outing in a BBC Northern Ireland regional Ballad Concert on Wednesday, 04 August 1937 at 8.20pm. Carys Davies (mezzo-soprano) sang four songs, one by Ianthe Dalway – The Moonlight Picnic. It too would be heard again, ten months later in a complete programme of Ianthe's music.

Even better, the newspapers provided more information about the composer herself, as in this puff piece, probably emanating from a BBC press release, published in the Belfast News-Letter, Thursday, 12 May 1938, page 6:

An Ulster Composer

Ianthe Dalway, a recital of whose music is to be broadcast from Belfast to-night, is a member of a well-known County Antrim family, the Dalways of Carrickfergus. In private life she is the wife of Mr. Cecil Kidd, son of the Rev. J. D. Kidd, M.A., who has been rector of Castlewellan, Co. Down, since 1906. She was a pupil of Vaughan Williams, and it was while studying under him that she met her husband, who is now a member of the B.B.C. Northern Ireland Orchestra. Since she came to live permanently in Ulster, Mrs. Kidd has taken a keen interest in the musical life of the Province, and two of her works, a nocturne and a ballet suite, were broadcast recently. Some of her songs tonight will be sung by Carys Davies, who is the wife of another B.B.C. official. Her husband, Mr. S. [Sam] A. Denton, holds one of those positions about which the public seldom hears. As senior balance and control engineer in Belfast, he is responsible for the standard of radio transmission from the studio.
So confirmation that Ianthe Dalway studied with Vaughan Williams at the RCM. And another interesting reference is the mention of two works not encountered up to this point: a nocturne and a ballet suite.

Page 5 of the same newspaper, in its Broadcasting section, added a condensed version:
Mary Johnston (soprano), Carys Davies (contralto), and Frederick Stone (piano) will give a recital of music of Ianthe Dalway tonight at 8.15. It is interesting to note that Ianthe Dalway is the wife of a member of the B.B.C. Northern Ireland Orchestra.

The Radio Times thankfully listed details of the songs and piano pieces:
BBC Regional – Northern Ireland, Thursday, 12 May 1938
20.15–20.40: Music by Ianthe Dalway
Mary Johnston (soprano); Carys Davies (contralto)
Frederick Stone (pianoforte) [and Ianthe Dalway (piano)]
The Nightingale
The Moonlight Picnic
The Apple Tree
(Accompanied by the Composer)
Dance of the Kite
Sarabande
Three Nursery Rhymes:

Queen Anne; There was a lady loved a swine; Ride a Cock Horse
Three Traditional Airs:
My mother told me; Hey, my kittens; A Hindu Cradle Song
(Accompanied by the Composer)
Those 'Nursery Rhymes' in that 1938 broadcast were likely the ones which received six outings in Children's Hour broadcasts, locally and nationally between 1936 and 1938.
Mary Johnston was the soprano, accompanied by Ianthe each time. There was an outing of a similar kind in 1960, also for Children's Hour, when baritone William Coombes sang 'folk songs from home and abroad collected by Ianthe Dalway'.

Those broadcasts are listed in this PDF – note the 12 June 1936 broadcast which included trumpet solos by Cecil Kidd.
Additionally, Ianthe played piano duets with Frederick Stone (were any written by her?):

Friday, 16 September 1938, Northern Ireland region.
17.15: Children's Hour
Piano Duets by Ianthe Dalway and Frederick Stone.
Friday 28 July 1939, Northern Ireland region.
17.15-17.30: Children's Hour
Piano duets by Ianthe Dalway and Frederick Stone; Songs by Frank Capper.
The previous mention of a 'nocturne' bore fruit in the Belfast Telegraph, Friday, 20 April 1934, p.14, which gave a 'plug' for that Saturday's symphony concert in the Ulster Hall, to be given by the Belfast Wireless Symphony [sic] Orchestra, leader Philip Whiteway, conductor E. Godfrey Brown, with the violinist Jelly d'Aranyi playing Tchaikovsky's Violin Concerto. Also in the programme: Schubert's Rosamunde overture and the second and third movements of Tchaikovsky's Symphony No.5 and this:

The new work in the concert has been composed by Ianthe Dalway, who, in private life, is Mrs Cecil Kidd, and is well known in the city. The work was inspired by a visit to the English Lake District, and translates into sound some impressions received on a September evening at the foot of Langdale Pikes.

Regrettably, the BBC did not relay the second part of the concert with Ianthe's Nocturne. Norman Hay, writing under his pen-name of Rathcol as the Belfast Telegraph's music critic, reviewed the complete concert, beginning with the declaration that for Tchaikovsky 'I have little heart for this music'. Nonetheless, '… the performance [of the Concerto], as such, was so extremely good that I could, in spite of my distaste for the music and my doubts as to the veracity of interpretation, enjoy it very much'.

Fortunately for Ianthe, he had no similar aversion to her new orchestral work:
A very interesting first performance was the 'Nocturne' by 'Ianthe Dalway' — pen-name of Mrs. Cecil Kidd, the wife of our gifted 1st trumpet and herself a favourite pupil of Vaughan Williams at the R.C.M. There is a very arresting harmonic sense here — faintly recalling Debussy and Ravel, but always personal and individual. The scoring is quite masterly, and I especially loved that chiaroscuro of harp and woodwind. Architecturally the piece is a trifle inchoate, and its pensiveness is overlong: albeit more could have been made of two charming themes, for violins and oboe respectively. Mr. Kidd's striking solo passage at the close was excellently played, but one questioned whether this was so much in place as a coda of the music as it was a personal tribute to a fine artist. All in all, however, this was an outstanding piece of much promise.

Not just a pupil of Vaughan Williams, we now learn that Ianthe was 'a favourite pupil' no less!

Where might the full score of Nocturne be now? Has it survived?
Rathcol's complete review of that concert, Belfast Telegraph, Monday, 23 April 1934, p.9, is well worth a read.

Do check it out in this PDF:
The same day's Northern Whig, page 3, was just as enthusiastic in its comments:
… Elsewhere the concert was chiefly notable for a first performance of an orchestral nocturne by Ianthe Dalway (Mrs. Cecil Kidd). The work, which gives some of the impressions received during a visit to the English Lake District, was a very successful genre piece, both in evoking the mood which such a time and place might inspire and the spirit of legendary lore which it might call to mind.
Musically it had real distinction and showed no little mastery of orchestral effect, an adventurous first trumpet part being especially interesting. It was given a very good performance, and certainly it is a work one would like to hear again.

As already noted, the Nocturne wasn't actually broadcast. The concert began at 7.45pm with just the first part being broadcast – and that only from 8pm. Ianthe's Nocturne was in the second, un-broadcast part of the concert.

Ianthe Dalway's Ballet Suite, mentioned (and quoted above) in the Belfast News-Letter in May 1938, probably dated from the mid-1930s, but remains a complete mystery for now.
Was it a suite for orchestra or for piano? It was said to have been 'broadcast recently' but there are no obvious mentions in the Radio Times, though regional listings can be sparse in detail. Answers on a postcard as they say!

Aside from the concert and radio programme details, there's little information about the Kidds in society.

The couple lived at 27 Innisfayle Road, Belfast, adjacent to Fortwilliam Golf Club.
The Ballymena Weekly Telegraph, Saturday, 28 November 1936, p.3, has an article Driving without due care. 'Motorists who were fined 20s for careless driving were … Cecil D. Kidd, Innisfayle Road, and …'
There's another glimpse in August 1938 when they attended a society wedding at St Patrick's Church, Jordanstown which united 'well-known County Down and County Antrim families*' (Northern Whig, Friday 12 August 1938, p.11).

Cecil's father was one of the officiating clergy and 'Mrs Cecil Kidd wore a reseda green patterned silk frock'.
* For interest's sake, some of the families attending included Blakiston-Houston, Kinahan, Rowan Hamilton, Forde, Montgomery, Annesley, Workman, Ewart, Gordon, Ferguson, Shillington, Coates, Andrews and more.
Ianthe's work, as measured by her broadcasts, continued to build through 1937 and 1938.

Alas, the outbreak of war and the disbandment of the BBC NIO ended both Ianthe and Cecil's involvement with music-making in Belfast – apart that is from Ianthe's (and Lucia's) Children's Hour plays from the Belfast region and for National transmission over the later 1940s – all (or most) detailed previously in the PDF listing of Lucia's plays.

When those plays resumed in October 1946, Ianthe and Cecil were living in Grange Mead, Addlestone Park, Chertsey, Surrey, alongside her parents. In the 1947 and 1948 electoral registers, Ianthe, but not Cecil, was listed at that address. Cecil's playing and teaching career likely had him based up north around Manchester – though I've failed to identify his address (apart from 'Shortlands', Heyes Lane, Alderley Edge, Cheshire, where Ianthe would die in 1968).

Across the 1930s, Cecil Kidd was a member of the BBC's Belfast Wireless Orchestra (renamed the BBC Northern Ireland Orchestra in 1935) and his name is mentioned from time to time as a soloist in some orchestral broadcasts and the occasional solo or brass group ensemble. This PDF incorporates many of those broadcasts:

The BBC orchestra provided the backbone of the Belfast Philharmonic's orchestra across these years and Cecil Kidd was a regular trumpet soloist in the annual performances of Handel's Messiah by the 'Phil' throughout the 1930s.

Page 3 of the Northern Whig, Wednesday, 13 December 1933, looking forward to that years' performance, mentioned the conductor E. Godfrey Brown (also the BBC's Music Director) giving his 43rd performance of the work. The soloists would be Isobel Baillie, soprano, Gwladys Garside, contralto, and Jan van der Gucht, tenor. It continued:

For the first time in the Society's recent history a local bass-baritone is employed, and in Mr. Hooton Mitchell will be found a vocalist equal to the Society's best traditions. The trumpet obligato [sic] in 'The Trumpet shall sound' is to be played by Mr. Cecil Kidd, son of the rector of Tollymore, County Down. Mr. Kidd, who now ranks as one of the leading trumpeters of the day, is now a member of the permanent orchestra at the B.B.C., Belfast.

When it comes to reviews that don't pull their punches, one can rely on Norman Hay, writing as Rathcol in the Belfast Telegraph. Cecil Kidd has an honourable mention in this paragraph from a great review of what Hay regards as the mixed quality of Handel's music in Messiah.
It's from the Belfast Telegraph, Saturday, 12 December 1936, p.9:
… The bass, Mr. Robert Easton, had also good intentions — some of them first-rate, such as his tempi in "But who shall abide" (easily his best song) and "For behold;" though the orchestra was not always disposed to second his motions about tempo. His vocal tone is not always grateful nor ideally controlled. The big songs "Why do the nations" and "The Trumpet" were not particularly distinguished renderings, the former being too rapid for the singer's power of clarity. Mr. Cecil Kidd's trumpet obbligato was a very distinguished rendering of third-rate music. We had some curiously sharp singing from the contralto and the bass, notably from the latter, and some still more curious vowelling (such as "mountan") from the tenor. …

The BBC NIO having been disbanded in 1939, Cecil Kidd had to follow the work 'across the water'. Did he then find employment as a member of the BBC Scottish Orchestra?

My thanks to Michael Bennett, trumpet player, composer and arranger , who was co-principal trumpet in the BBC Northern Ireland Orchestra (1976 to 1981) and a former pupil of Cecil Kidd at the RNCM. Michael sent me a copy of a players' listing from a 1941 concert by the BBC Scottish Orchestra (likely January 1941). It includes Cecil Kidd as Principal Trumpet. However, until other listings are unearthed, he may have been an orchestral deputy player that day, so it remains inconclusive regarding his full-time employment. Please click on the thumbnail below.

Eventually, Cecil Kidd moved to the BBC Northern Orchestra (it became the BBC Philharmonic in 1982). Perhaps he was appointed in 1943, the year in which the Orchestra changed from part-time to full-time, causing a major headache for the Hallé (many of whose players had been playing for both).

More research is needed to fill out the picture of Cecil Kidd's life across the 1940s and 50s. Perhaps someone associated with either or both of the BBC Scottish Symphony Orchestra and the BBC Phil may be able to cast light on his orchestral roles.

Cecil Kidd is listed in a concert programme for the BBCNO at the Hull New Theatre on Sunday, 27 June 1948. Charles Groves conducted and the soloist in Elgar's Violin Concerto was Max Rostal. The concert began with Wagner's Flying Dutchman overture and the two works were broadcast live on the BBC Home Service.
(Source: https://catalogue.hullhistorycentre.org.uk/files/l-dtnt.pdf)
Cecil Kidd was still going strong in the following decade: on Wednesday, 21 December 1955, the BBC Home Service relayed a performance of Handel's Messiah with a vintage line-up:

Jennifer Vyvyan, soprano, Norma Procter, contralto, Webster Booth, tenor, Hervey Alan, bass;

Solo trumpet: Cecil Kidd; Organ: Ernest Cooper
Huddersfield Choral Society, Chorus-Master: Herbert Bardgett
BBC Northern Orchestra, Leader: Reginald Stead
Conducted by: Sir Malcolm Sargent
Writing in the 'Music Diary' in the Radio Times (Issue 1675, 18 Dec - 24 Dec 1955, p.5), The Yorkshire Post's music critic, Ernest Bradbury, anticipated the radio broadcast of that Messiah from Huddersfield's Town Hall in his preview article, Handel from Huddersfield. I think it's worth a read!

Recent noteworthy attempts to restore Handel's Messiah to its proper period style of performance have, as yet, made but little impression in the West Riding of Yorkshire where — as some of Mr. Priestley's readers may remember — the main concern is to get in your own performance before the next fellow. …

Musically this Messiah is Yorkshire to the backbone. Sir Malcolm Sargent has conducted the Huddersfield choir for more than twenty years and the partnership is, so to say, foolproof.

A single note out of place would be spotted and condemned by the humblest intelligence in the gallery. There is neither time nor approval for the finicking researches of the experts. The performance is ardent and uninhibited, a performance of great contrasts and bold colouring. To match the sonorous choral tone of, say, the Hallelujah Chorus there is an orchestra that could cope passably with a score of Wagner, Verdi, or Berlioz. This is Handel in the twentieth century by way of Mozart, Chrysander, Franz, Prout, and a gentleman named Smithies who wrote the trombone parts.

And the result? I doubt if any listener will fail to be uplifted, inspired and wholly moved. …
In the next decade, Cecil Kidd was certainly still active. For Wednesday 15 May 1963, he was in the players' listing for a BBC Northern Orchestra performance conducted by George Hurst (a performance of Mendelssohn's Hymn of Praise at the Mary Wakefield Westmorland Festival). The trumpets were Maurice Murphy, Cecil Kidd and Harold Hall.

For a Messiah performance on Saturday 18 May 1963 the featured trumpet player was Maurice Murphy.
Michael Bennett kindly sent me his memories of Cecil Kidd, his teacher:
He taught at both the old Northern School of Music and the Manchester School of Music and when the two amalgamated he continued to teach at the Royal Northern College of Music. He was renowned for working on sound and he produced many fine players, including Elgar Howarth who was at the old Manchester College with some of the great Manchester School of composers [Birtwistle, Maxwell Davies, Goehr].

I did know that Cecil's wife was a composer and although I was close to him his wife had been dead for several years before I studied with him. I think he mentioned Vaughan Williams in relation to his wife [Ianthe died in 1968].

Cecil had stopped playing by the time I went to College but he was still regarded as a great teacher in the mould of Ernest Hall [(1890-1984) 'the doyen of British trumpet players in the middle of the last century']. He was definitely in the BBC Northern in Manchester … The late great Maurice Murphy who became the principal trumpet of the BBC Northern in Manchester before his move to the LSO (he became John Williams's 'must have' trumpeter) had great affection for Cecil.

Another memory comes from Gordon Ward who told the International Trumpet Guild Journal in March 2020 (page 55) that he joined the Salvation Army's New York Staff Band in 1981 and played soprano [cornet] for a number of years. In 1992 he was appointed principal cornet and served there for 25 years before retiring in 2017.

My formal training began at the Royal Northern College of Music in Manchester, England, in the early seventies. Unlike today, the cornet was not considered worthy to be a major instrument at a leading music establishment, so trumpet it was. I did receive some excellent training from my main teacher, Cecil Kidd, a retired principal trumpet player in Manchester with a great reputation back then. Occasionally, toward the end of my education at the RNCM, Philip Jones popped into my lessons.

An online search for 'Cecil Kidd' reveals other pupils who share those grateful memories of Cecil Kidd as a teacher. Even more are the many trumpet players who have left the RNCM with the Cecil Kidd Prize for trumpet performance or the Cecil Kidd Prize for orchestral playing or the Goronwy Evans/Cecil Kidd Prize for brass.

Cecil's wife, Ianthe Beatrice Dalway Kidd, of 'Shortlands', Heyes Lane, Alderley Edge, Cheshire, predeceased him on 24 December 1968 at the age of 60.

Both her parents had died in 1959 within months of each other: Evelyn Lucia on 31 July at Ulverston, Lancashire; HGDT of 33 Dawson Road, Cheadle, Cheshire, on 20 December.

Cecil Dowker Kidd died on 20 December 1978, in Aylesbury, Buckinghamshire, but 'late of "Shortlands", Heyes Lane, Alderley Edge, Cheshire', when he was 70.

His father had died in Castlewellan, Co. Down, on 11 March 1941; his mother died on 03 February 1964 at Shanslieve Street, Newcastle, Co. Down.

Cecil and Ianthe had no family as far as I'm aware. So who might have inherited Ianthe's music scores?
Cecil's only surviving relative seems to have been his sister-in-law Phyllis. His elder brother, Charles Ernest Basil Dowker Kidd (1905-1965) was a schoolteacher who had married Phyllis Marion Swan (1907-1987) in 1935 in Leamington Spa, Warwickshire. They worked at Lickey Hills School, Rednal, Worcestershire. Did Phyllis inherit Ianthe's scores? Had Phyllis any children?

Others are on the same quest. Online is the following request:

The Royalties Official of The Musicians' Union would like to contact the next of kin for Cecil Kidd, trumpet. If you can help, please email royalties@themu.org.

© David Byers, 07 February 2023